Give your home the holiday spirit
With The Best Home Perfumes
30 Day Money-Back Guarantee
Same-Day Shipping Miami Area
Miami-Based Customer Service
Top-Shelf Ingredients
Cosmetic-grade fragrances.
Better Diffusion
Cleaner and longer-lasting scents.
Vegan And Cruelty Free
Safe on families and pets.
Formaldehyde-Free
Volatile organic compound free.
Scent your entire home
Discover the only tools that are able to scent every room in your space. No mess. No impact. Just 100% safe and clean fine aroma, automatically dispersed wherever your AC hits.
Shop A/C Scenting Systems
There's a perfect way to scent every space
For powder rooms, open kitchen/den combos or an entire home. All our diffusers are clean, easy to use, and safe for the whole family (including pets).
Shop Diffusers
Zero impact (except on your space's vibe)
Give any room an on-demand burst of freshness. Our exclusive propellant Insp-Air spray bottles release an ultrafine mist that stays in the air for hours.
Shop Room Sprays
Words That Make Scent!
More than 4,000 5-star reviews that will take your breath away.
★★★★★

I experienced this fragrance while traveling, and was compelled to track it down. Fortunately, the hotel provided the brand and scent names. I wasted no time in purchasing this diffuser for my home and have been incredibly happy with it ever since. I will definitely be purchasing more.

Shannon K.
★★★★★

I love this spray! It's been over a month that I have it and I just love coming home and smelling my house. I currently have the hope scent. My husband saids he feels like he is walking into a resort. I love that you can control it so when guest come over I can add a few extra sprays or if I'm at work all day I will let it spray every 3hrs instead.

Nataly H.
★★★★★

Since installing the AC scenting system my home now smells refreshing. Hope smells like my favorite resort in Mexico a so I have a constant reminder of past visits there and another visit upcoming in February. Everyone who comes into my home remarks how wonderful my home smells.

Roger W.
★★★★★

The Hope room spray is a quick spritz of our Mexican paradise memories. I also use a diffuser in my living room and bedroom with the 5 drops of Hope Oil. I purchased Spa in spray form, as well as in twin pack for the first time and it is a pure minty experience. The spray is very concentrated and lasts. I spritz once in the bathroom with candles lit and it changes the ambiance from simple bath to a Spa experience!

Catherine N.
★★★★★

I've been a customer since 2016 and I can actually say I am addicted to having this smell in my home. There's nothing like getting home to a wonderful smelling place. I'm constantly getting asked what I use to have the house smelling the way it does. Thank you Dr. Aromas, hope you guys never discontinue this product. It's been the best purchase I constantly make for my home.

Elizabeth M.
Scented by Doctor Aromas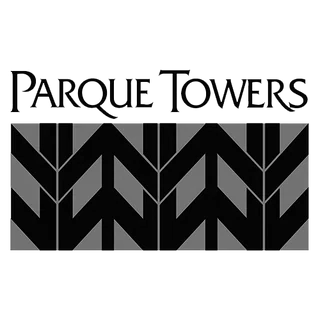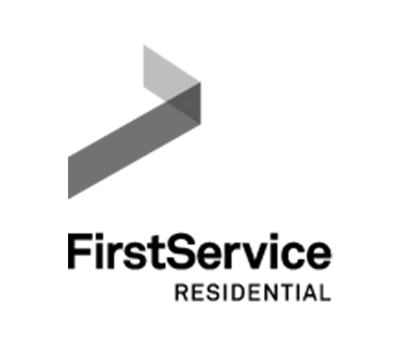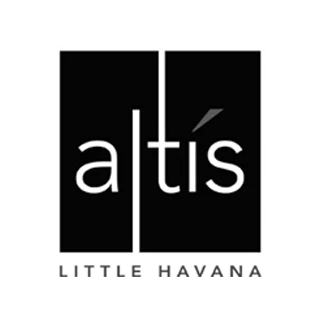 This is an easy and increasingly popular method of providing an ambient scent in homes, offices, fitness centers and other commercial spaces. 
Doctor Aromas offers two types of AC scenting systems that turn your HVAC into a scent diffuser for your favorite scent! Our AC Scenting System comes with a remote control to allow you to manually program the frequency of sprays and the intensity level, and the AC Scenting System Pro is programmable so you can schedule the intervals at which the system sprays scent into the HVAC system. Both of these systems are battery-powered and capable of scenting up to 3,000 square feet. 
Each scent machine we offer is highly effective at creating a consistent scent and maintaining a pleasant fragrance for your home or office space. It's virtually effortless and a great option for home or business scenting.
A diffuser breaks down fragrance oils and diffuses them into the air, creating a pleasant scent. At Doctor Aromas, we offer two types of diffusers:
Aromatherapy Stone Diffusers
Aromatherapy is the use of essential oils to create a pleasant scent. These diffusers can be placed in different areas of your home or business – wherever you'd like to increase the scent intensity or enjoy your favorite scent at all times. They come with a power adaptor and automatically turn off when they run out of water. Because they only use one drop of fragrance oil at a time, our stone diffusers offer a highly efficient scenting option that is a great way to enjoy the therapeutic benefits of aromatherapy.
Oil Reed Diffusers
This scenting system uses bamboo reeds to help diffuse essential oils, providing a natural way to create a pleasant smell that you can place anywhere in your home or office space. These oil diffusers don't use any electricity and last for a long time.
For larger commercial areas such as hotel lobbies, high-rise buildings and larger retail stores and offices, our commercial HVAC scenting systems are ideal. They require no modifications to your existing HVAC ducts, are safe and easy to use, require no electricity, and provide consistent scent diffusion. 
Contact us to learn more about this innovative technology and how it can enhance the atmosphere of your commercial space.
You can also use our unique fragrance sprays to create a pleasant smell that lasts for a long time. Unlike the air fresheners you can buy at the supermarket, these scent sprays have been created using high-quality essential oils and cosmetic-grade perfumes. You can use them in your vehicle or in your home whenever you need a quick burst of the perfect scent to help you relax or improve your mood.
Doctor Aromas offers many different products to create a pleasant smell in your home, business or car. Shop with us for the perfect scent machine or aroma diffuser, pair it with your choice of our signature scents, and you'll enjoy a more relaxed atmosphere with better indoor air quality.