Discover Doctor Aromas: Pioneering the Art of Scent
Based in North Miami, FL, we're a small business with a big passion: home perfuming. Our pride lies in delivering safe, efficient products, all proudly made in the USA.
Our Expertise
From the comprehensive to the specific, we've got your scenting needs covered. Whether you're aiming to envelop your entire living space or target individual rooms, we've got the tools. Our standout innovation? A unique trademark system that seamlessly integrates with your air conditioning to disperse our captivating scents. Meet the AC Scenting System and the AC Scenting System Pro, our scent emissaries. If you're into more localized scents, explore our array of diffusers and room fragrance sprays.
Our Beliefs: You're Key
You're at the heart of everything we do. Your needs are our compass, and your satisfaction fuels us. We have faith in our products because they're a genuine reflection of our commitment. More than just perfumes and systems, Doctor Aromas is about enhancing your life, fostering spaces where well-being flourishes and memories thrive. If ever there's room for improvement, count on us to make it right. We take this duty seriously. And beyond our professional face, we're a community – a place where everyone has the chance to learn, grow, and chase their aspirations.
How did we get here?
The Doctor himself, Marcelo Zelicovich, used to work in Buenos Aires scenting public restrooms. He serviced many clients, making sure their restrooms smelled like anything but what they were. One of his clients, desperately called him asking for help—his bathroom smelled fine but his store smelled like a bathroom. Although not Marcelo's expertise, he went over to help. Looking for the source, it occurred to Marcelo that it was coming from the air conditioning.
He found that the vent on the roof directly faced the smelliest creek in all of Buenos Aires, and the afternoon breeze was giving them all a taste. If smelly air can be evenly distributed through the air conditioning why can't the best of smells? We got started in 2007 and have since been dedicated to providing well-being through an often overlooked sense, smell, in a revolutionary way, the air conditioning.
Over the past twelve years, we have expanded to provide you with our same great fragrances in whichever format you'd like to experience them.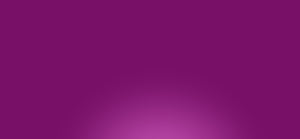 The Winds of Change: A New Chapter
After considerable effort, we're unveiling a fresh look that resonates with our essence. It's sleek, minimalistic, and a truer reflection of who we are. While our appearance has evolved, our core principles remain unaltered. The formulas that have enamored you endure – the same fine, irresistible, and clean aromas you've come to expect. This is our promise of unwavering dedication.
Among elegant décor and skilled design, it's the scent that lingers in memory. What's your signature olfactory style? Let your environment tell your unique tale.
Doctor Aromas is here to help you infuse scent into your design, transforming spaces into havens. Our mission is simple: to reshape your surroundings, one breath at a time. Our vision? To be the world's foremost supplier of space perfuming.
Spread your scent and feel the vibes rise. The air is yours. Join us on this scented journey.