Top-Shelf Ingredients
Cosmetic-grade fragrances.
Better Diffusion
Cleaner and longer-lasting scents.
Vegan And Cruelty Free
Safe on families and pets.
Formaldehyde-Free
Volatile organic compound free.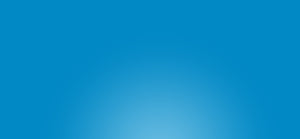 Sensory decor for a memorable,
5-Star Home.
Your Home, Your Sanctuary
Where with family and friends life is lived and memories are made. You've carefully chosen your furniture and artwork, your lighting and the sounds you hear. Now make sure you never run out of the cleanest, safest, finest perfumes.
Compared to wax melts, spray air fresheners, and other similar room air fresheners, our AC fragrance diffusers provide a consistent scent throughout an area, unlike the other options that only release their fresh scent into small sections of a room.
The alternatives often only freshen the room for a short time, while our diffusers use fragrance oils that your HVAC system continuously releases into your home, providing a long-lasting scent. The Doctor Aromas scenting system is also easier to manage than using a different air freshener in every room of your home or business.
You're often greeted with a pleasant scent when you walk into a hotel lobby because high-end hotels use AC air fresheners. You can achieve the same results and have a fresh, consistent scent throughout your home using a whole-house air freshener. Everything from pets to damp air can cause odors in your home, but our whole home air fresheners use ambient scent diffusion to combat those odors and give your home a delightful aroma that lasts. Keep your home or business always smelling fresh with our AC air fresheners. Choose from a variety of our signature scents, such as Caribbean Breeze, Oriental Dream, Wooden Spirit, or Lemongrass. Shop online and place your order today!